Margaret Moore, A Political Theory of Territory, Oxford University Press, Oxford, 2015.
Abstract
MARGARET MOORE, A POLITICAL THEORY OF TERRITORY,
OXFORD UNIVERSITY PRESS, OXFORD, 2015.
Jovica Pavlović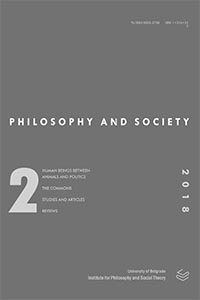 This work is licensed under a Creative Commons Attribution-NonCommercial-NoDerivatives 4.0 International License.
Articles published in the Philosophy and Society will be Open-Access articles distributed under a CC BY-NC-ND 4.0 License.